Today's automation systems vary in type. If they are compatible only to a limited extent, it is difficult to meet the needs of user equipment integration and capacity expansion, which restricts the development of automation technology. PROFINET is an Ethernet-based automation standard proposed by PROFIBUS International (PI) and can meet the needs of three automation areas simultaneously in a single industrial Ethernet cable solution, including IT integration, real-time automation And simultaneously implement the field of motion control. The goal is to provide a broad range of manufacturers and users with a unified line of safety technology that meets the needs of standardization of mechanical equipment for the language communication bus.
To meet the needs of the development of Industry 4.0, V & T as a global member of the PI Association, special introduced to meet the industrial Ethernet inverter new products. EX-CA13 communication expansion card is a PROFINET industrial Ethernet communication product introduced by V & T, and has the PG card function, which fully meets the stability and real-time requirements of the modern industrial equipment interconnection. More commendable is that it is the first certified by the PI new version of the inverter products.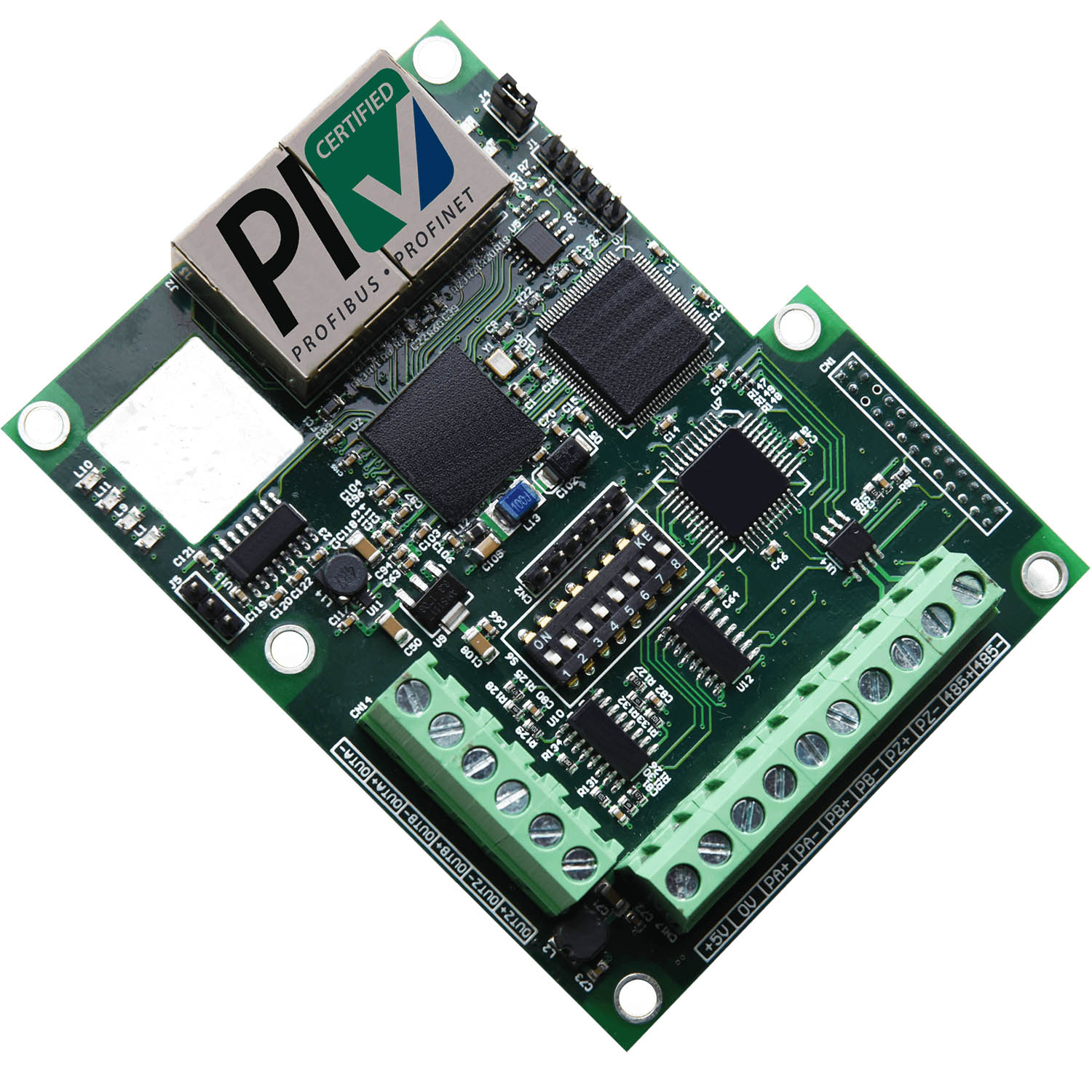 PROFINET expansion card EX-CA13
V & T new products
V & T EX-CA13 communication expansion card for V & T's V5 / V6 / V51 / V61 series of all models, its production is undoubtedly V & T products even more powerful, but also to enhance our industrial automation technology also played a can not be ignored Promote the role. V & T new products meet all sectors of the full range of customer needs, more importantly, the relative imports of similar brands of products, V & T new products with high cost.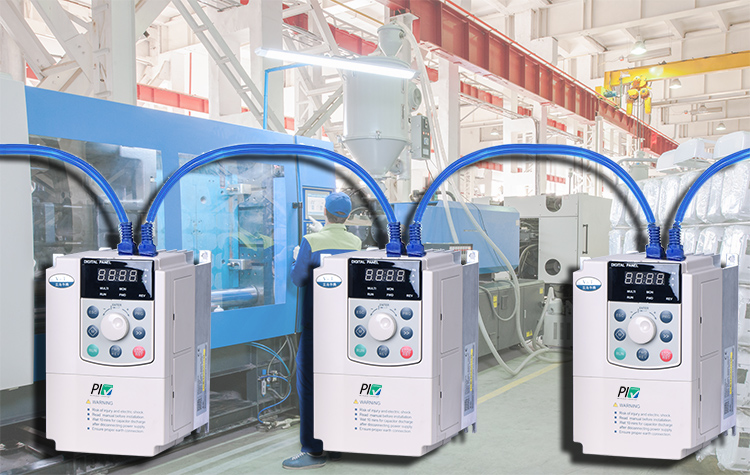 Industry applications
In the paper industry, there are many facilities in each process segment, the layout of the scattered features, so the use of Profinet industrial Ethernet network control architecture to configure the system. The system uses the V51-H-PRT Ethernet communication interface and PLC, scheduling computer, monitoring computer communications, to accept the host computer scheduling tasks, and control the normal operation of equipment.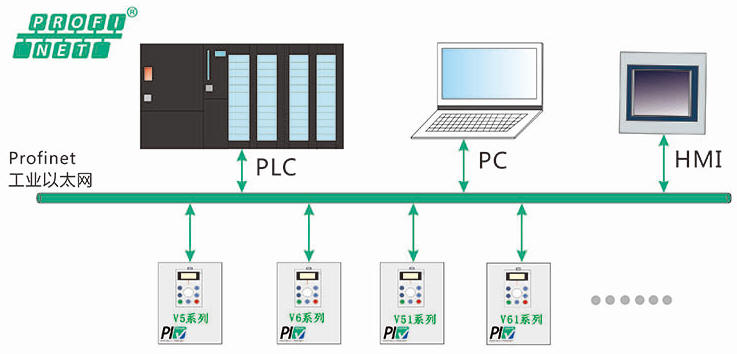 Certificate and report
PI certification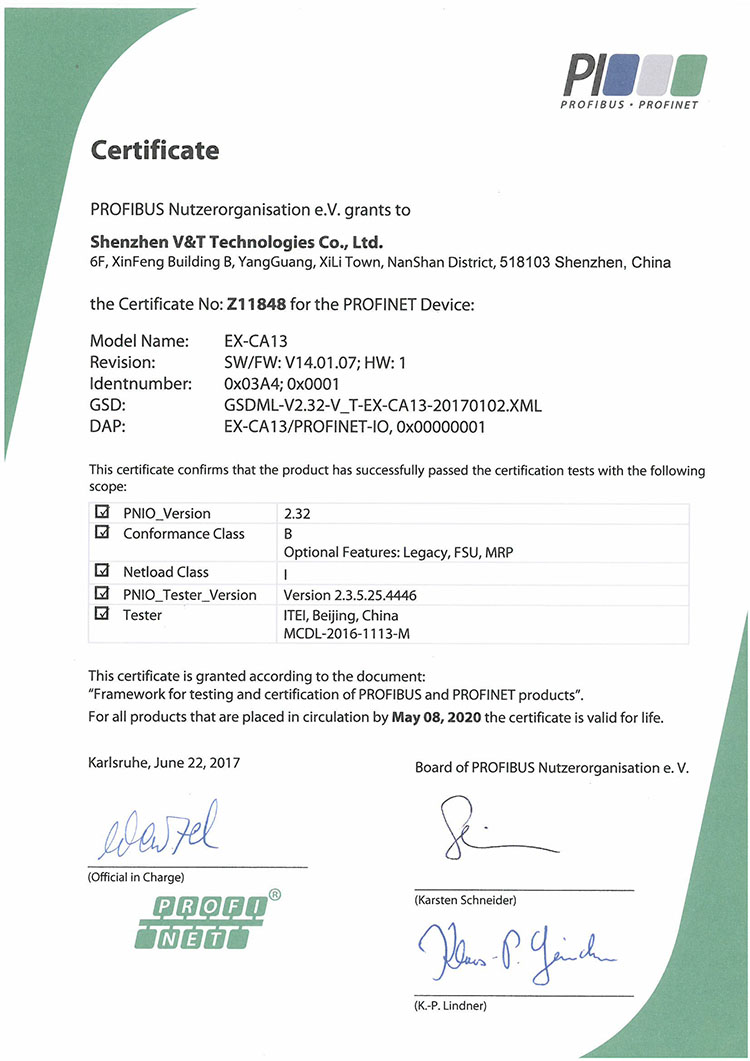 PI test report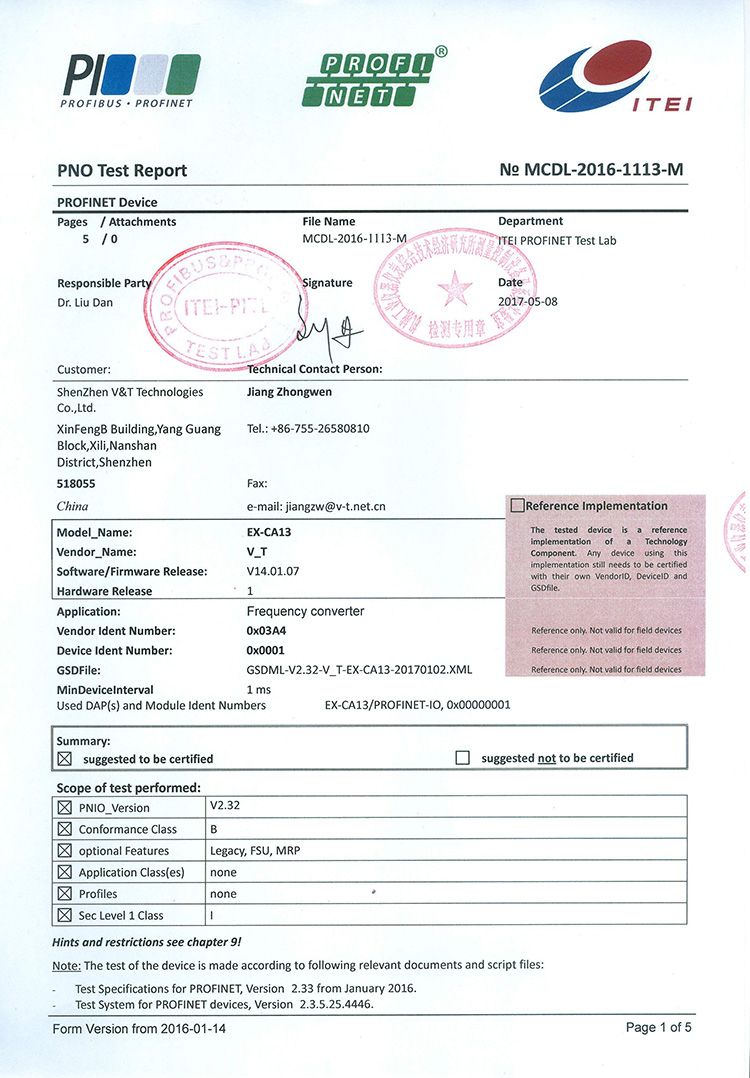 PROFINET Summit (Beijing Railway Station) site