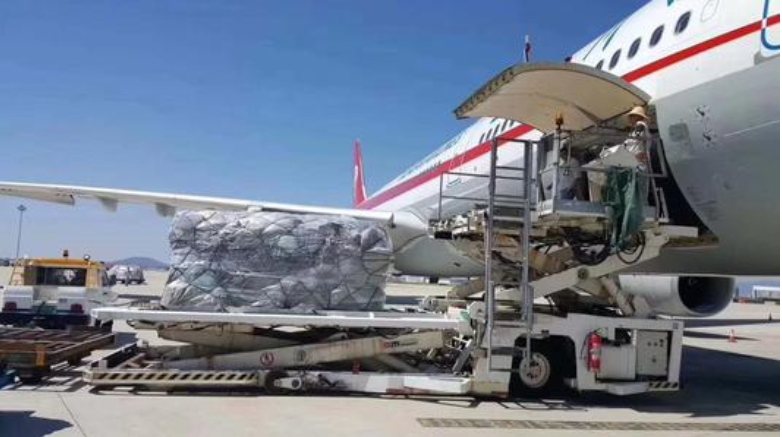 China has been enacting a slew of measures to establish a green channel to facilitate air cargo transportation as the novel coronavirus pandemic cripples the global supply chain, according to the country's top aviation regulator.
Domestic-and foreign-owned international cargo flights in China are expected to hit 4,445 this week, over three times higher than the 1,014 flights made before the outbreak, said Sun Shaohua, deputy head of the Civil Aviation Administration of China's operations and monitoring center.
However, with air passenger services dwindling worldwide due to the outbreak, the volume of cargo carried by passenger planes, which accounted for about half the air cargo, has continued to plummet, resulting in a global decline in air cargo capacity.
The latest figures from Seabury, an advisory company focused on the aviation sector, show that air cargo capacity has dropped 35 percent worldwide compared with the same period last year.
"China will take further steps to boost the country's international airfreight capacity in an effort to stabilize global supply chains," Sun said at a news conference on Thursday.
The administration has continued to cut down operational costs of international air cargo, including exemptions from the civil aviation development fund as well as reductions on airport and air control fees, he said.
Meanwhile, authorities will also give monetary benefits to freight air and chartered flights undertaking key flight missions, he said, adding that the administration has established an international flight information system to allow 24/7 online approval in an effort to simplify the approval procedures of freight air flights.
Nevertheless, the effective measures can't hide the weak links in the country's air transport fleet. China only has 173 all-cargo aircraft, compared with 550 in the United States, according to the National Development and Reform Commission.
In response to the concern, airlines are also encouraged to turn passenger planes into all-cargo freighters, he added.
Sun als