VT2 inverter is widely used in mask making machines
High performance frequency inverters equipment is an essential products for producing nonwovens-based personal protective equipment.
With the global pandemic of covid-19, The World Health Organization estimated that 89 million medical masks are needed globally each month just to protect medical providers. Yet the demand for masks goes much, much further than protecting medical personnel. In some 50 countries, ordinary citizens are also seeking masks — or making their own — to comply with government mask-wearing mandates and recommendations from the Centers for Disease Control and Prevention (CDC).
The rapid onset and circumstances of the pandemic have stressed medical supply chains worldwide and resulted in a huge shortage of personal protective equipment (PPE), particularly face masks. The suddenness of the global shortage made many types of PPE hard to obtain at any price. The shift has led governments, medical manufacturers and product buyers worldwide to rethink the value of maintaining, or recreating, a domestic supply of medical-quality face masks.
The mask machine is to make various masks with certain filtering performance through the processes of hot pressing, folding and forming, ultrasonic welding, waste removal, ear belt and nose strip welding. The mask equipment is not a single machine, it needs The cooperation of multiple machines completes various processes.
The most popular mask equipment in the market include: cup mask machine, non-woven flat mask machine, N95 mask machine, 3M9001/9002 folding mask machine, duckbill mask machine, three-dimensional dust mask machine, etc.
Application of VT2 series inverter in the masks equipment
VT2-4T-d75 frequency inverters to work with a 0.75KW motor, and the transmission device is a gear chain drive. The performance of the transmission structure is stable and the carrying capacity is large.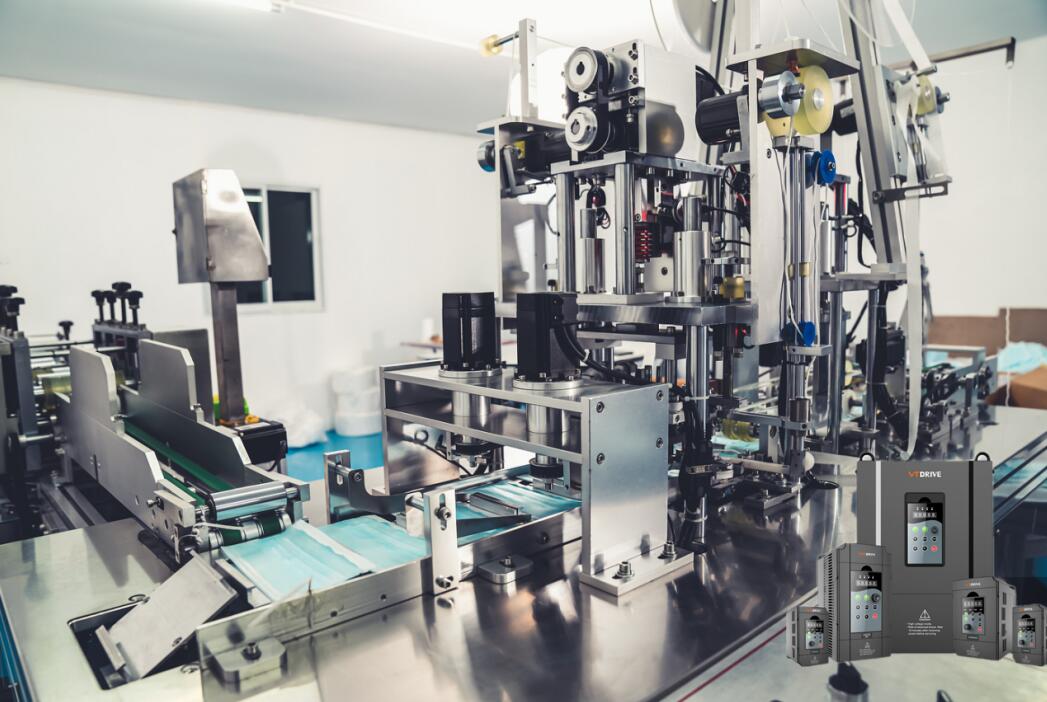 Advantages of using VT2 frequency inverters
1. VT2 series frequency inverters with control performance, low frequency band load operation, stable operation
2. Powerful over-modulation capability, the output voltage is higher under the same input voltage.
3. The powerful overload suppression capability ensures that the inverter will not stop due to overload faults at the maximum output.
4. It is suitable for occasions such as mask machines that require stable and reliable operation.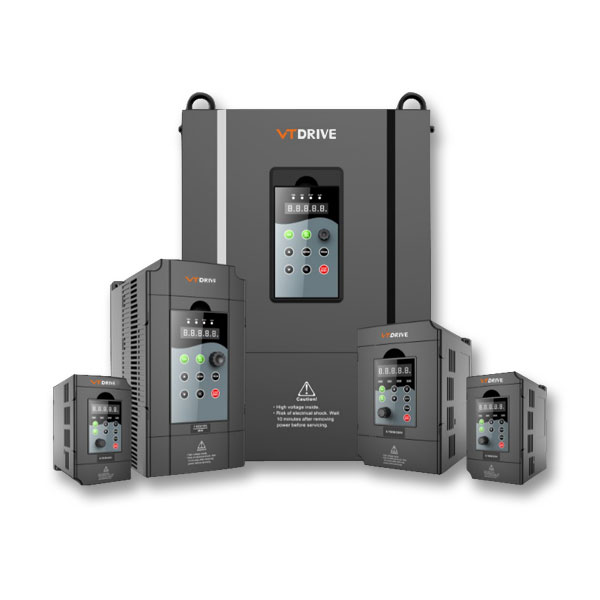 VT2 series frequency inverters, as a small-volume, smart inverter product, can be widely used in small automated machinery represented by food canning, medical centrifuges, automated production lines, electronic equipment, logistics equipment, and conveyor lines.